At the beginning of BABScon, Horse-News wandered in to the signing room with only one purpose in mind - to harass MA Larson (as per our standard operating proceedure). Our German friend - known to many as "ScarfAnon", had brought with him a few of the almighty relics, with the intent of having one signed by the man himself. During one of their conversations, Larson dropped the news that he was in-fact returning for Season 5.
Though many already assumed this to be the case, according to ScarfAnon Larson had to check with Megan McCarthy to see if it was okay to share. Which he did later, after having wandered around by the VA signing queue informing (jokingly) that the people were wasting their money. So expect more Larson next Season.
Speaking of Scarves, Larson and Faust were both already confirmed to have one in their possessions', but this weekend it was also confirmed that Tara Strong had in fact received one as well. But the power of the scarf did not stop there. Catie Wayne - host of the new recap series
"Friendship is Recapped"
(aka "Boxxy" for the oldfags) got ahold of one over the weekend, and was seen wearing it at the /mlp/arty.
Could it get any better?
Answer: yes.
Ashleigh Ball, voice of Rainbow Dash and Applejack, and lead singer of Hey Ocean! seemed to be a fan of the new threads as well!
She now has one in her possession. According to ScarfAnon, Jenny Nicholson from Friendship is Witchcraft also got one during the convention. This was later confirmed on twitter with this pic: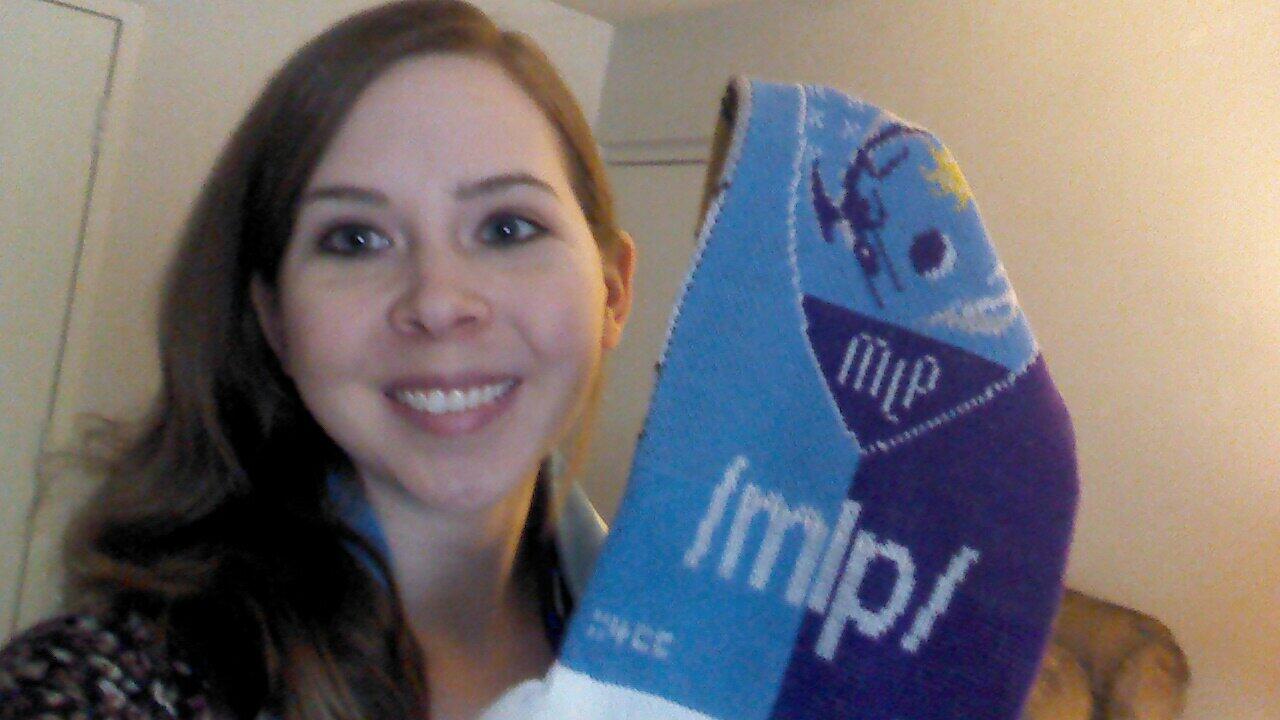 Bonus: Catie's first recap video, premiered at the convention.