Brony conventions are finally heating up again! COVID appears to be on the decline, and we're finally able to meet up with our horsefriends in person. But as you're buying your tickets, remember to practice that old adage: caveat emptor. One of the newest things conventions are doing is changing their terms of sale after you've bought your ticket (and possibly even after "refund windows" have expired) but before the event is held. If you can't meet these new changes in their terms, their response is often a simple, "Guess you're fucked lol."
TrotCon — a popular fandom convention being held this July in Columbus, OH — is one of these conventions. They recently modified their vaccination policy from requiring attendees be "fully vaccinated" to being "up-to-date," meaning a third shot is now required for most attendees. This change was made after the last refund window closed, and people asking about it are being redirected to this excerpt from their COVID policy FAQ:

Reading this carefully, one will see what they are stating is that they can change anything about their rules and policies before the event and the consumer has no recourse at all, not even a refund. Thus giving themselves unilateral rights to modify a contract without the approval of the other party. They could literally require all attendees shave their heads and you'd have to comply. I'm no lawyer, but this doesn't seem to be normal for a sales contract.
Amending Contracts
So, I did some searching and found that the American Bar Association published an article on this topic (focusing mainly on the End User License Agreements and Terms of Service often found on Web sites) that contained this little nugger concerning more traditional contracts that seems to suggest that type of clause is generally verboten:
Traditional contract doctrine clearly forbids the unilateral modification of contracts and treats a proposed modification as an offer that is not binding until accepted. Although state contract law may vary, there generally are three requirements in traditional contract law for modifying contracts. First, the offeree must have proper notice of the proposed modification. It is axiomatic that no offer can be accepted unless the offeree knows that the offer has been made. In addition, the offeree must manifest assent to the proposed modification in some manner, either explicitly or implicitly.
No Recourse
When attempting to inquire about this policy on their Discord server, their official response was that the only remedies available were to "not purchase a ticket," "not attend," "give your ticket away," or "sell your ticket." I also asked a few times for their terms of sale, but nobody on their server was able to provide a link to me.


What is a consoomer to do when a vendor won't issue a refund they believe they're due? According to the United States Consumer Financial Protection Bureau, consumers can dispute the charge with their credit card issuer (a so-called "chargeback").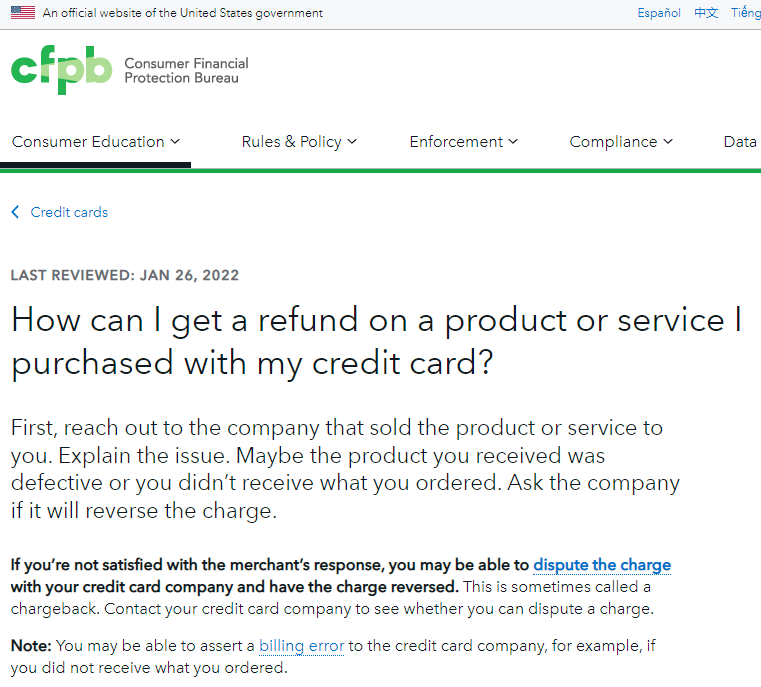 Banished to the Moon for Speaking Truth
While I was having this conversation, another user asked about chargebacks and was "warned" for "encouraging commission of a crime (specifically fraud)." Unfortunately, we were unable to capture the exact text of their message before it was removed, but I recall the user was responding to another person asking how they could get a refund, suggesting they might "contact their bank to dispute it."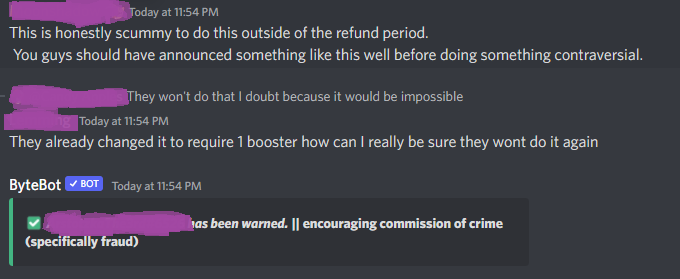 This behavior by TrotCon staff was perplexing to me since — as posted above — this is precisely the situation where the CFPB recommends disputing charges. I pointed this out in the Discord server by posting a screenshot from their site and was summarily "banished," a state in which I no longer had access to any part of the server except for a "moon" channel where I could chat with the mods and other users who had likewise been locked away in gay baby jail.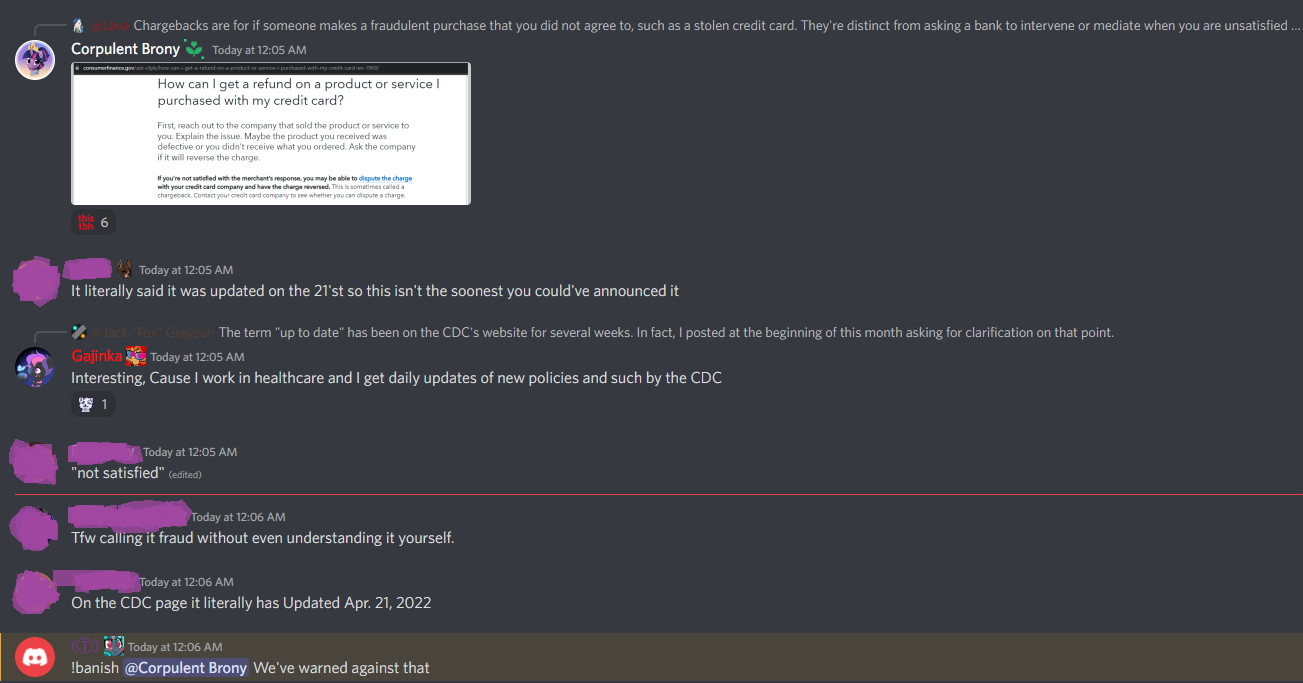 I was told by their friendly moderation staff in their "banished" channel that I was "encouraging people to commit fraudulent chargebacks" by posting a screenshot from the Consumer Financial Protection Bureau Web site.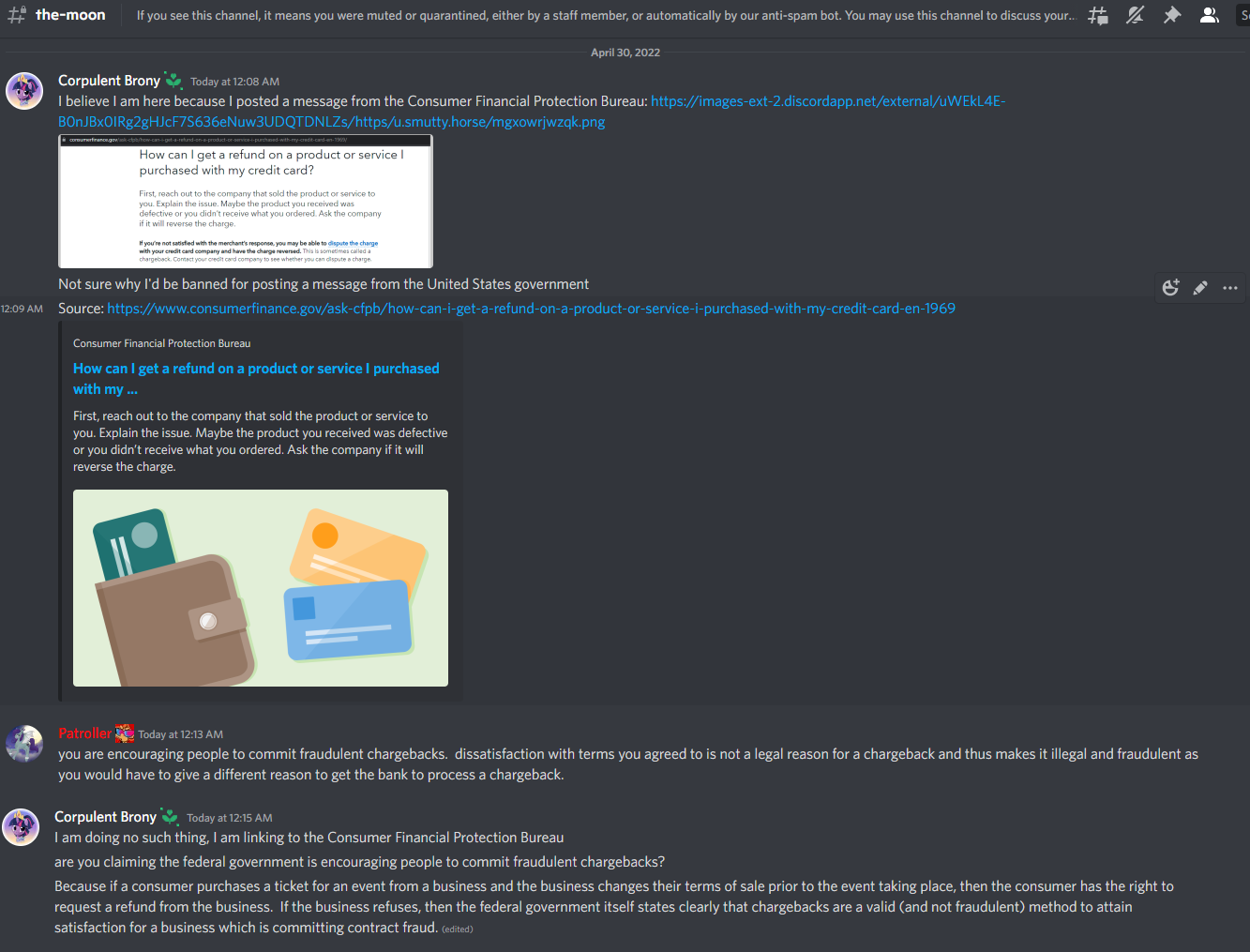 TrotCon has not issued any official response to my last message there, only that they "...are discussing this internally, [...] while we sort it out and decide how to handle things." If they ever do get back to me, I will post their response as an edit to this article.
What To Do When a Vendor Refuses a Valid Refund
In conclusion, dear readers, remember that if you feel a vendor is reneging on their sales agreement with you and not providing the product or service for which you paid, you can legally call your bank and request they dispute the charge on your behalf. This is a process that even I have had to resort to in the past, and contrary to what TrotCon wants you to believe, it is not illegal and it is not fraudulent if done in good faith.
And in the future, you may want to be wary of giving money to organizations that have displayed poor fiduciary responsibility (like spending money from ticket sales that should have been in a deferred liability account).