It seems to me that this
Darf
character is nothing but another moocher on the horse-fame train to hell (if we even consider this dude "famous"). That's not wrong, honestly, but the hole that he's dug himself into a couple of weeks ago has surely shown us that horse-famous degenerates are still capable of this shit. For more screenshots and cringe from our source, refer to
Chaotic Note's blog
.
It all starts with
this blog post
by Darf himself, saying that he'll write commissions, pay-per-word.
People still do that?
A site member by the name of Dio-Drogynous actually took him up, paying fifty dollars to have a story written. That was months ago. Despite not having gotten his promised product, he threw three-hundred more dollars at him, hoping that would motivate Darf to finish the story. Keep in mind that
most
writers that commission don't write more than three thousands words for it, so you can imagine how long it would take to finish.
Still nothing, but another writer takes notice of Darf's bullshit and calls him out on it. Darf thought he could use the good ol' safe space button to block him from his existence, but
boy was he wrong
. Now we know that Darf not only did not honor Dio's payment and commission, but he's also trying to cover his tracks on his Patreon by changing shit around and removing certain pledge options. Typical Patreon fucker.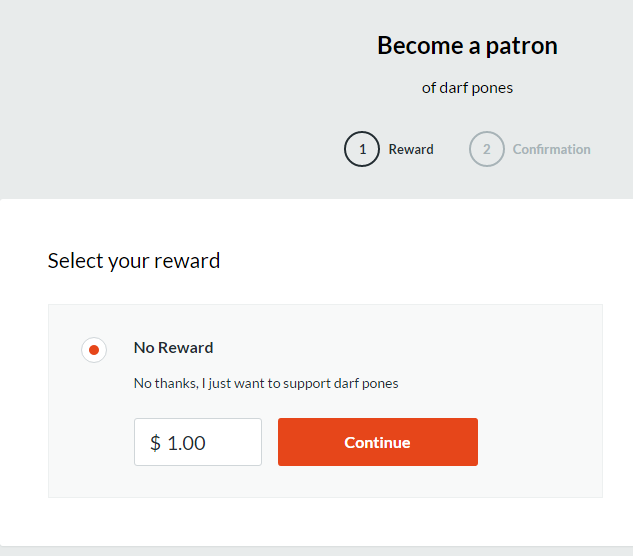 No thanks, I just want to get paid for shitposting about another asshole in this fandom.
From there, Darf further descends into his antics and deletes two of his most well-known stories, which I won't name to save you the trouble of bleaching your eyes until they bubble in your skulls. He then replaces them with a new story which he claims to be a copy of
Catcher in the Rye
, with some pony words swapped in. So not only is Darf a con man, he's a plagiarist too. Keep working hard, my dude.

Mm, I bet you feel so intellectual.
The lunacy doesn't end there, either. After posting this blog about deleting some more of his stories, the mods finally reign him in and give him a chill out ban. Meanwhile, the dude is steadily bleeding out followers. But like the good little writer he is, he comes back continues to write and puts out another story, this time taking to the comments and mocking anyone with an opinion that disagrees with his. Typical of a radical FiMFuck writer.
This looks like the face of honesty to you, huh Darfy?
In the end, Darf opens his fat mouth and says that he'll do nothing with the $1200 in his bank account except for "make himself happy with it." Damn, that hooker's gonna get paid good tonight. Anyone else wanna suck his dick for his
hard-earned
shekels? Fuck off. A guy that chooses to be homeless isn't a man at all.